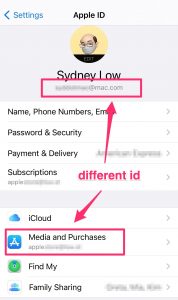 Encountered this problem with upgrading from a 3rd gen iPad Pro to a 5th gen. I'd successfully made a backup of the device on a Mac. The iPad uses a separate Apple ID for iCloud and for Media and Purchases. The former is for the shared Apple apps like Contacts, Calendar, Mail etc. And the latter for App Store, Apple Music and subscription services.
However, the new iPad with the restored backup couldn't sync the music library in Apple Music via the "Sync Library" feature. Here's what was tried with Apple Support over chat and telephone support:
Toggle "Sync Library" on and off
Logged in and out of both iCloud and Media and Purchases
Rebooted iPad repeatedly
For whatever reason, something in the restored backup was blocking Apple Music from downloading the library. What was interesting was that adding a playlist on the iPad would be reflected in the library on other devices synced to the library. So it was a one-way problem. After a few hours of testing different scenarios, here's a workaround which has the downside that requires the apps to reinstalled one by one:
Reset the iPad as new device
Don't restore a backup, login to iCloud and Media and Purchases separately
Open Apple Music and confirm the iCloud music library is syncing
Check iCloud apps are syncing
Reinstall apps
This approach restores everything that is backed up to iCloud, including Messages, but only if you have turned this on.